So, you wanted some nice wallpapers, hence you downloaded Wopple. You got curious about the watermark, but we already addressed it. So, now you're curious about the Wopple logo…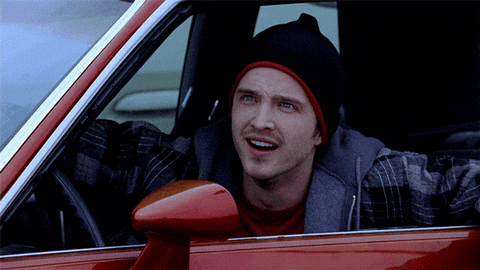 … or maybe that wasn't exactly the sequence of events. But you've seen the Wopple logo and it isn't exemplary as a photographically relevant icon. It's a waffle dripping with some Nutella, as a logo for an app about photos! I know it is quite bizarre. Hence, I am writing down the 'recipe' for the Wopple logo.
Step 1: The primitive idea
What's the icon for? An app about wallpapers. Just this gave me the following:
Shape: Square/Rectangle
Sticky. A wallpaper (different context) is something that sticks to a surface. To depict this, a peel was added to the bottom left.
Drippy. For it to not look like a document, I added some dripping paint to a corner. Somehow, it looks related to personalisation and themes.
Then I wrapped it up by adding my creator logo in the middle, you know why; and there we have our logo:
What's that? This isn't the logo? Yeah, I scratched it because it had nothing of appeal to a user. It was merely, slightly relevant. Also, the logo-inside-logo logoception wasn't working.
Step 2: Bizarre
I sat thinking of ways to make the logo likable, while enjoying the taste of a 'crisp batter cake, baked in a baking iron'. In a moment, I looked down at my plate and found exactly what I was looking for. The 3D checkered pattern, the beautiful colour, the puffiness, the tempting spread of chocolate on it. It was right there in my plate – APPEAL!
Before this, the app was going to be named 'Wallpopper', but thankfully, I got a better idea.  I designed a waffle on the same template as the logo, replacing the paint with a chocolate colour, let the peel remain for the sake of relevance. I personally liked the end product so much that I let myself tip the balance from relevant to appealing. And here we arrived:
––
What are your thoughts on this? Should I write a post about how I arrived at the name – Wopple? Let me know in the comments.
Until next time.